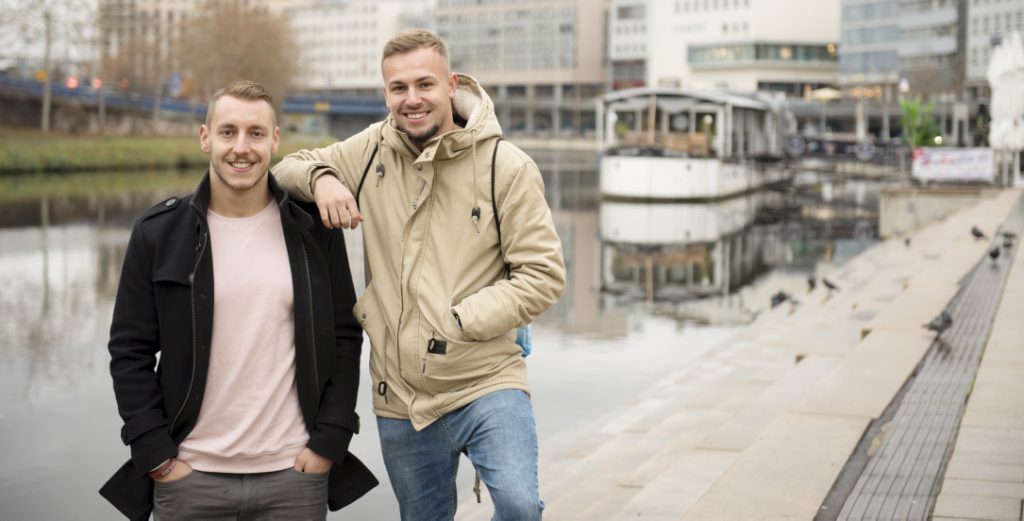 Welcome! This is Chris and Tibor, best buddies with the goal to create a world in which we want to live in.
The BlueFuture Project creates sustainable access to clean water in Tanzanian communities. We work with locals for locals. It is our ambition to empower locals to fight the water crisis. Consequently, we create companies, jobs and opportunities for the people.
Learn how we fight the water crisis in Tanzania, through the creation of jobs and opportunities for the locals.
SUSTAINABILITY
How do we create sustainable access to clean water in Tanzania?
WATERSTATION
How do we empower locals through jobs, companies and opportunities?
SUPPORT US
Create access to clean water to one person by purchasing our handmade bracelets...
Create access to clean water
By purchasing our products from Tanzania you create access to clean water for people.
Maji Bracelet
1 Bracelet - Clean water access to 1 person in East Africa

Our luxurious bracelets are handmade by Maasai Women from Tanzania. They portray the traditional craftsmanship and uniqueness of Maasai jewelry. Your purchase does not only create acces to water, but secures sustainable income for these women.
Blue Future Mineralwater
Your local and social mineral water.

Our Water is bottled with love in Schwollen, Germany, for you to enjoy it in your favorite restaurant, café and bar in Southwest Germany! The consumption of our water supports us in financing our Waterstations and thus, creates a better world for all of us.
"With locals, for locals" is more than just a slogan, it is our attitude. It is the starting point of our desire for change. It is the reason why we build this social Startup. 
Learn more about us and about our philosophy.