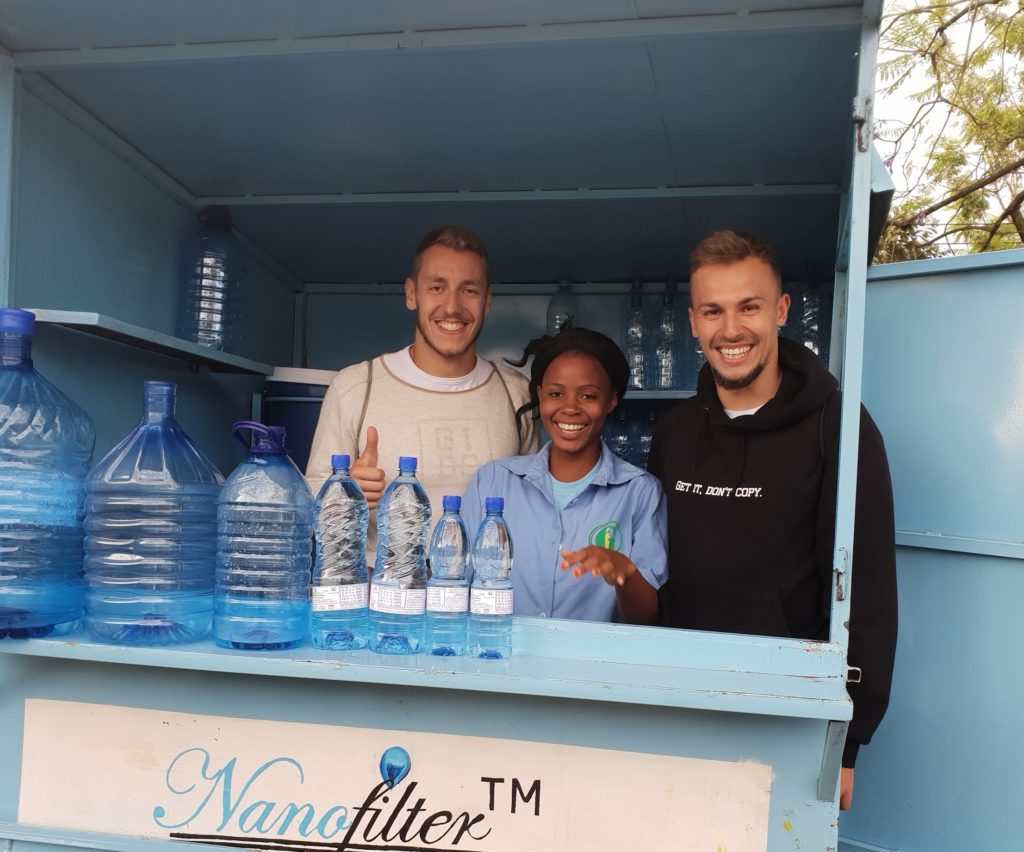 We equip community members in rural villages of Tanzania with the Nanofilter and a sales station. The so-called Waterstation is from now on the small business of the community member. Now they are able to clean impure water and offer it to the community.
We assure that prices are easily affordable to every community member. It is up to eight times cheaper than all other alternatives in Tanzania. Locals were astonished that water will soon be available to these prices.
This strategy creates companies, jobs and opportunities for locals, while water supply is assured. Through the Waterstation the station operator generates a great income, which is mostly far above the average income in Tanzania. This income provides for the family and is often used to support other community members. Through Dr. Hilonga and his widespread team the maintenance is of the filter and the station is ensured. This strategy ensures sustainably water supply in the community without the need of further support.
Jaque is a young, kind woman from Arusha, Tanzania. She had, as many people in Tanzania, difficulties to find employment. She had issues to provide the basic needs for her two daughters. Now she operates a Waterstation.
"It was hard, very hard. I did not have a job. Through the Waterstation I am independent. I can now rent a house. My children can go to a good school. I am so happy.  Especially because I can supply my community with clean water."

The process on the ground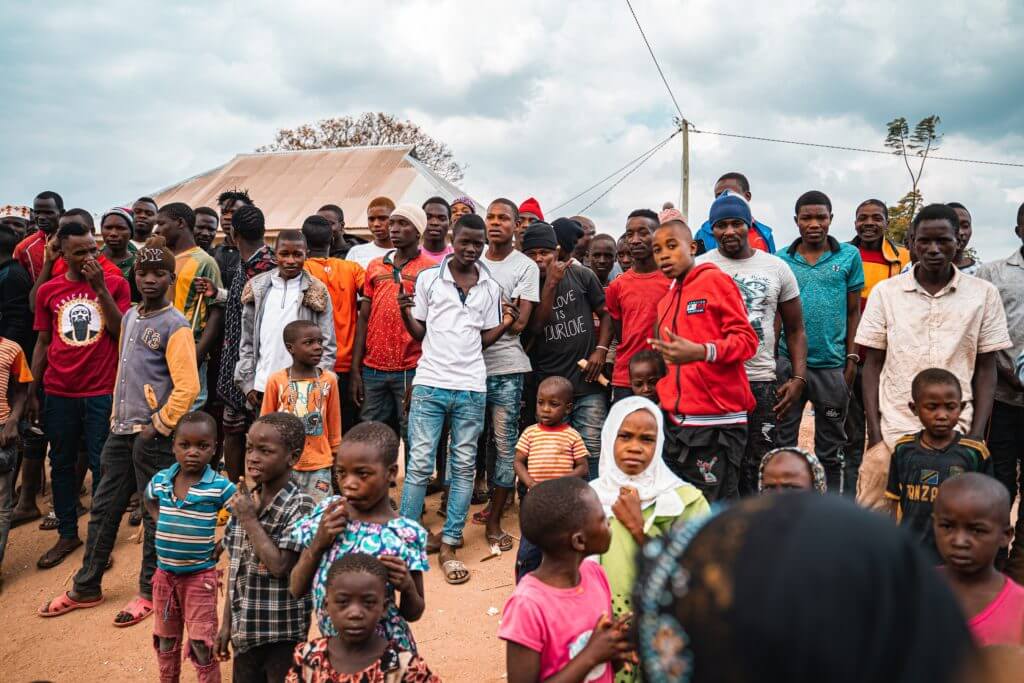 The construction of a Waterstation involves several steps. First, the community is gathered and taught. The community is made aware of the water problem, as many locals do not know where waterborne diseases come from. Next, the Station-operator are trained and prepared for self-employment. This assures, that the Waterstations are operating long-term. At the same time, the water source is tested and the Nanofilter is calibrated to the local contamination.
Now the Operator can get going. From now on the Waterstation supplies clean water to the community.
Before operating a Waterstation Sarah was a teacher. Unfortunately, she could not provide for her family as the salary was too low.
"The Waterstation has changed my life. Now I can provide for my family and support family members. I am proud that I am supplying my people with clean water. The best is, that I am so much more confident than before! Now it is easy for me to approach people. I feel like a real businesswoman now!"
Get to know more & support us
DR. HILONGA
Learn more about our partner and his award-winning Nanofilter...
ABOUT US
Who we are and why we founded the BlueFuture Project...
SUPPORT US
Create access to clean water to one person by purchasing our handmade bracelets...